Cavite was known as the coffee capital of the Philippines, producing the coffee needs of Manila as well as other parts of the country. It may have experienced difficult times over the past decades but it doesn't mean it cannot regain its glorious past.
Believing that it can be done, Philippine Coffee Board Inc. (PCBI) offered a Coffee Processing and Marketing training at the S.M. Rolle Hall of Cavite State University in Indang, Cavite. Participants were coffee farmers from the municipalities of Amadeo, Tagaytay, Magallanes, Mendez, Silang, Indang, Alfonso, and Gen. Emilio Aguinaldo.
Vice President for Research Extension and Continuing Education and Training Services(RECETS) Dr. Alejandro DC Mojica, Sr. gave the opening remarks. Mojica explained the importance of the training by stressing its theme, Regaining the Glory of Cavite Coffee thru Specialty Coffee. "Our coffee production may be smaller but that doesn't mean all is lost. We are providing this training to make you realize the importance of specialty coffee. Our guests will share with you how this can be done, especially with the ASEAN integration," he shares.
PCBI Chairman Nicholas "Nicky" Matti gave an overview of the coffee industry in the country then zeroed in on Cavite. "Before the decline of Cavite coffee production, we had a quota system and were able to demand a good price for our coffee. Now that we can't produce as much, the solution is to do things properly," advises Matti. The market still looks for coffee from Cavite but they are not looking for ordinary beans. By producing specialty coffee, Cavite can supply the demand that the market needs.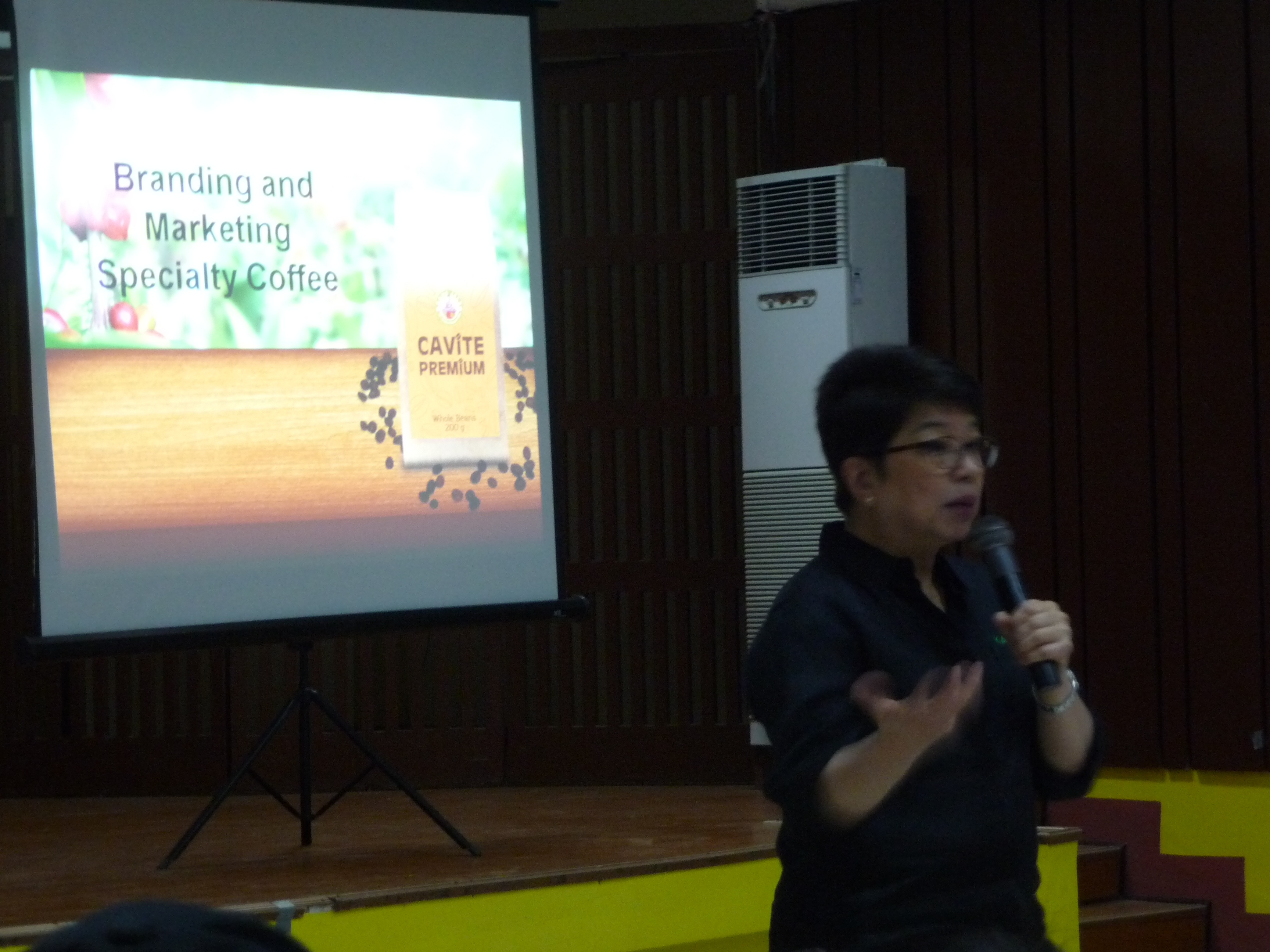 The state of specialty coffee in the Philippines and the PCBI's programs were shared by PCBI Co-Chairman Pacita "Chit" Juan. After clarifying the difference of first wave, second wave, and third wave coffee, Juan delved on the importance of coffee origins which PCBI advocates alongside the celebration of October as coffee month. With the success of Princess Lala Sug-Elardo as an example, she challenged the participants that it can be done if they are committed to do things right from planting to production. "In Sulu, they had no water and electricity, two things which you don't have any problem with here in Cavite. By following the proper methods, Princess and her community were able to raise P120,000 income per year per household. That's a far cry from almost zero income they had in 2009," shares Juan.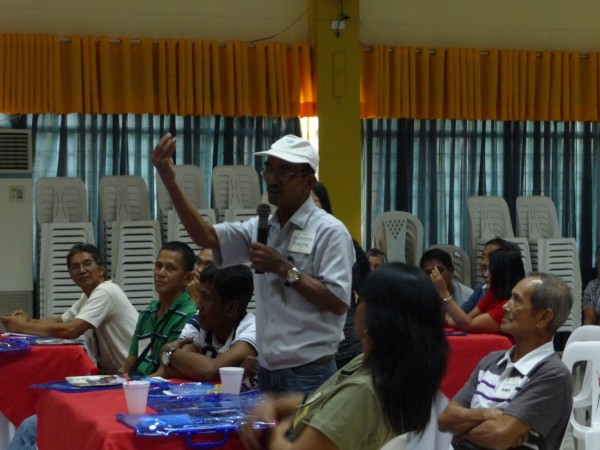 Matti and Juan answered the numerous questions of the participants. The eager learners were also shown more photos of the methods that the speakers explained. From eco-saving tips to packaging to marketing, they were enlightened on what to do and how do it. The participants were also encouraged to sign up for the program of having their coffee beans graded and attend seminars on the benefits of organic farming.
Juan aptly capped the training by telling the farmers that the future of Cavite coffee is in their hands. The suggestions serve as guides on how they can turn things around, just like what their fellow Filipino farmers have done.
Is Cavite coffee a good buy or a goodbye? Let us support the farmers who are committed to provide good quality coffee. After all, being profitable is not impossible. It just requires an open mind, patience, and love for coffee in our country.
If you are interested to be part of PCBI's next leg of trainings, click here.