Agnep Heritage Farm does not conduct farm tours. For inquiries on other coffee farm tours, please visit Philippine Coffee Board or email admin.pcbi@gmail.com .
The best way to get an overview of the Philippine coffee industry is to join coffee farm tours, thanks to the Philippine Coffee board . Before I started this tour last February 2018, my limited knowledge on coffee beans rested on the difference between Arabica and Barako beans. All I know was I bought Philippine coffee either from the Cordillera region or Cavite.
I certainly learned a lot during the tour with additional inputs from "Philippine Coffee Industry Roadmap 2017-2022.". Let me give you some of the highlights:
1. The Philippine Coffee's current production volumes is only 37,000 metric tons (MT), with an area of 117,454 hectares (ha), and an average yield of 300 kilograms (kg) per hectare.
2. Philippine climate and land are suitable to growing four coffee varieties – Robusta, Arabica, Excelsa and Liberica. The most common variety grown in the country is Robusta, which accounted for 69 percent of total production in 2015. Robusta is mainly used for instant coffee. Next is Arabica, which contributes 24 percent (%). Arabica is mostly cultivated in high elevation areas (1000 meters above sea level) and sells at a premium price. It is primarily used for brewing or blending. Thevother varieties are Excelsa and Liberica (kapeng barako).
3. Brazil is the top coffee global producer in 2014 with a volume of 2,804,070 MT of Green Coffee Beans (GCB). It is followed by Vietnam, Colombia, Indonesia and Ethiopia. However, the Philippines ranked 25th with a volume of
37,727 MT of GCB. Our country used to be the 4th global producers many years ago.
4. Coffee consumption is dominated by soluble coffee, which is a shift from local 'nilaga' brewed coffee. Recent resurgence of the roast, ground and brew sector of the market is changing the coffee market.
5. Majority of coffee farmers have an average farm size of one to two ha, with most farms owned by the farmers themselves. Most farms are intercropped with vegetables, coconut, fruit trees and forest trees (especially in the case of Arabica coffee). There are very few commercial scale plantations in the country.
6. The continuous drop in coffee production was caused by various factors such as: increase number of coffee growers shifting to other crops, old age of trees with limited or no rejuvenation; poor farm practices – limited knowledge on appropriate coffee technology of farmers, aged farmers; limited access to certified planting materials and limited access to credit.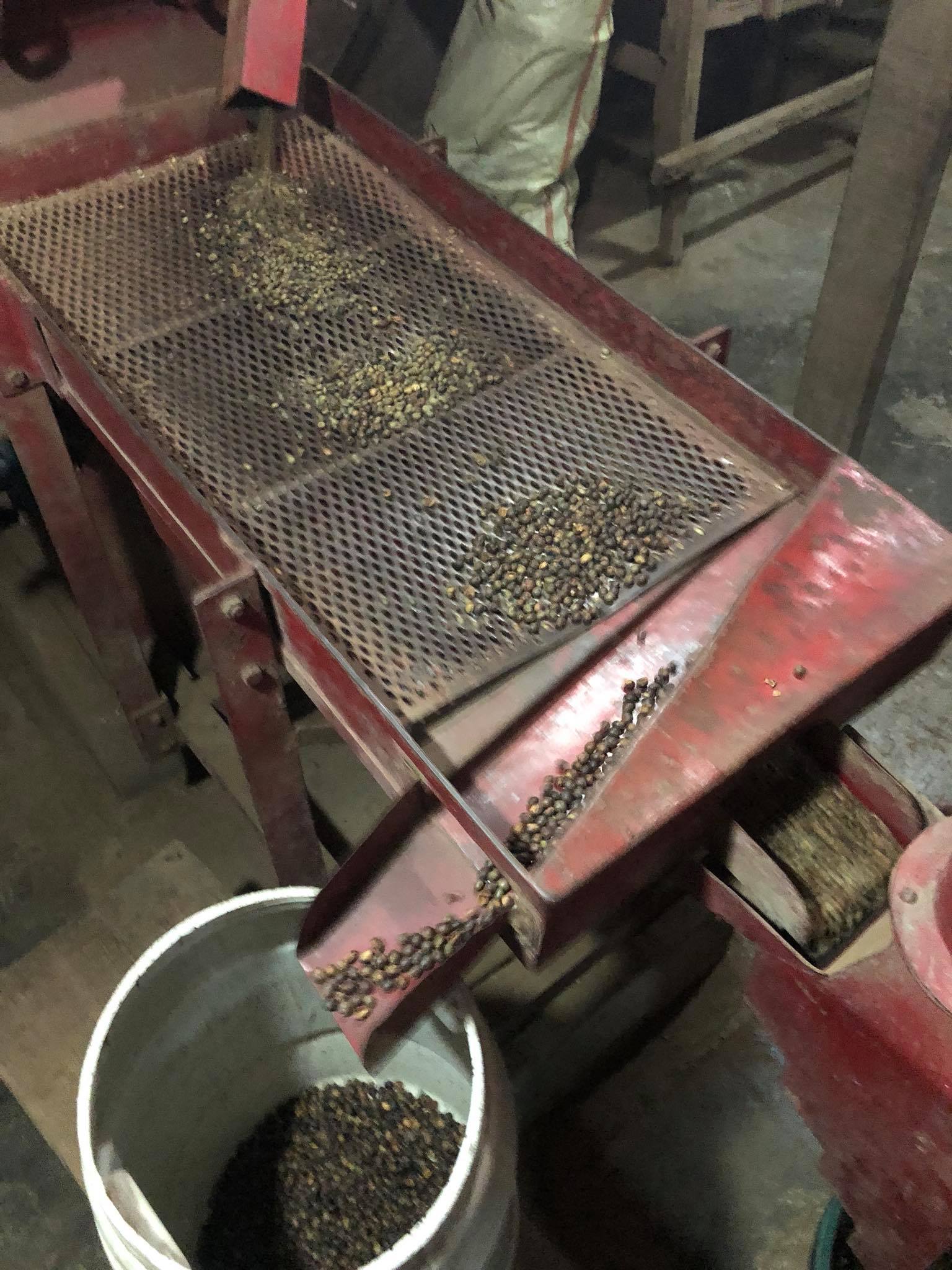 7. Locally-made ground coffee brands available in the market include Aguinaldo blend, Altura coffee, Café Amadeo, Café de Lipa, Café Chico, Coffee Alamid (civet coffee), Davao coffee (variants Robusta, Arabica, Excelsa), Gourmet café, Kalinga blend, Kalinga Robusta premium coffee, Kalinga brew, Kalinga Musang coffee, Kape Isla, Magallaya brew premium coffee (Excelsa), Monk's blend, Mt. Apo Civet coffee, Musang coffee roasted beans, Negros Rainforest, Rocky Mountain (variants Mountain Blend and Classic Blend) and Sagada coffee, among others. The products are manufactured by entrepreneurs, mostly operating on a small scale. Most derived their brand names from the place where they are being produced
8. Coffee growers and farm-based roasters concerns include quality of production, lack of quality beans, poor post-harvest management, inadequate knowledge on modern technologies and minimal information on market access, trends and opportunities. To address these issues, National Government Agencies (NGAs) are collaborating to implement programs that develop the coffee industry
9. I also learned the differences among the green coffee beans.
There is more to learn about the Coffee industry but the lack of coffee production inspired our family to continue on and become a coffee producers ourselves and in the process help our farmers in the neighborhood.
Source: Philippine Coffee Industry Roadmap 2017-2022